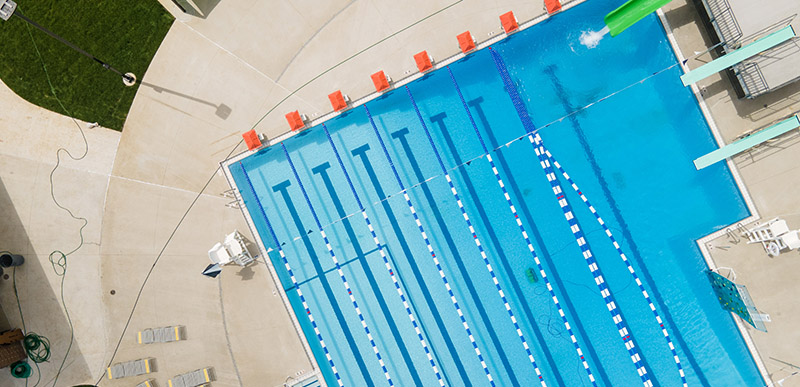 Aqua Fitness 2023 Schedule
| | | | | |
| --- | --- | --- | --- | --- |
| Class | Day/Dates | Time | R/N/$R Fee | Register* |
| Total Body Aqua | Monday, 6/5 – 7/31* | 6:00 – 7:00 pm | $48/$72 | Register |
| Surfboard Yoga Express | Monday, 7/10 – 7/31 | 8:15 – 9:00 pm | $48/$72 | Register |
| Surfboard Yoga | Wednesday, June 7 – August 2* | 5:15 – 6:15 pm | $120/$180 | Register |
| Aqua Tabata | Thursday, June 8 – August 3* | 6:45 – 7:30 pm | $48/$72 | Register |
| Aqua Jog & Stretch | Friday, June 9 – July 28 | 9:00 – 10:00 am | $48/$72 | Register |
| Surfboard Yoga Express | Friday, June 9 – July 28 | 10:15 – 11:00 am | $90/$135 | Register |
| Surfboard Yoga Express | Saturday, June 10 – August 5* | 9:15 – 10:00 am | $90/$135 | Register |
*No class 7/1 – 7/6
Aqua Jog & Stretch
Come out for this unique class that is held in the current channel. Walk, jog, or run against the resistance of the moving water and finish with a good stretch. Instructor: Kim
Aqua Tabata
Jump in the water and join this fun high energy workout! Tabata format consists of using maximum effort for 20 seconds and recovering for 10 seconds working through multiple circuits that include a series of exercises with different equipment or just using the resistance of the water to build those muscles and work that core. All levels welcome. Instructor: Carrie
Surfboard Yoga
The hottest new fitness phenomenon has made its way to Sunburst Bay! Tone your body while increasing your balance, strength, flexibility, and mobility through this slow flow yoga class. What could be more relaxing that yoga on water? No paddleboard or surf experience necessary. All levels welcome. Instructor: Kim (Monday) / Sheri (Wednesday and Friday) / Carrie (Saturday)
Total Body Aqua
Get a full body workout with Total Body Aqua! This class will incorporate different exercises and techniques that will work all major muscle groups. This class is a great cardiovascular workout as well as a strength builder. All levels welcome. Instructor: Lori
Two Ways to Take Aqua Fitness Classes
Register for an entire session of an aqua fitness class. This guarantees you a space in the class you register for. Registration is accepted at carypark.com, Sunburst Bay Aquatic Center (once open), and at the Community Center 255 Briargate Road, Cary. Fees for the entire session are listed in the chart above.
If you prefer to take aqua fitness classes as your schedule allows, you may pay the walk in fee at the start of the class and if there is space available, you may take the class. The R/NR walk in fee for Aqua Jog & Stretch, Aqua Tabata, and Total Body Aqua is $8/$12 and for Surfboard Yoga is $20/$30.
Unlimited group fitness passes and punch passes are not eligible on Aqua Fitness classes.