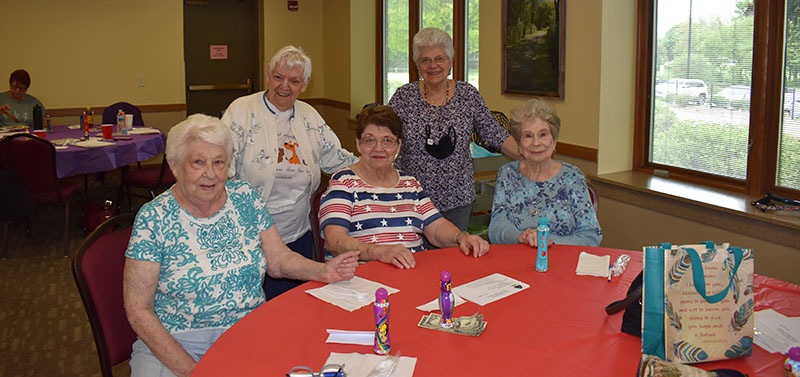 The Cary Park District's Senior Programming is held at the Community Center located at 255 Briargate Road, Cary. Registration for programs is accepted online at carypark.com and at the Community Center. For more information on senior programming, please call the Cary Park District at 847-639-6100. November December 2022 Senior Newsletter
Armchair Traveler
Spend a couple of hours on an epic adventure. Experience all the sights, sound, and culture and never leave your seat. Enjoy a presentation on various destinations brought to you by Cary Travel Express and the national chapter of Armchair Travelers. On Tuesday, December 13 we will travel around the world enjoying traditions and customs of holidays. Join us from 11:30 am – 1:30 pm at the Community Center. Registration is required.
Lunch Out Group
Join the Cary Park District for lunch and great socialization at area restaurants. Meals are off the menu and self-pay. You may take the Cary Park District bus from the Community Center or drive on your own and meet the group at the restaurant. On Tuesday, December 20 we will be travelling to and dining at Galati's in Cary. Registration is required to be included in the reservation. The bus will depart from the Community Center at 11:15 am and we will return at approximately 2:30 pm. The fee to take the bus is $5 for Cary Park District residents and $6 for non-residents. Whether you are taking the bus or meeting at the restaurant, registration through the Park District is required to be included in the overall reservation count.
Blood Pressure Checks
Friday, December 9 from 8:30 – 10:30 am
Receive a FREE blood pressure check provided by a registered nurse. No appointment necessary.
Book Club
Thursday, December 8 from 10:00 – 11:00 am
The group will be discussing The Mistletoe Secret by Richard Paul Evans
Chair Yoga
Tuesdays, December 6, 13, 20, and 27 from 9:00 – 10:00 am
Dominoes Club
Thursdays, December 1 and 15 from 10:00 – 12:30 pm
Mah Jongg Club
Tuesdays, December 6, 13, and 20 from 12:30 – 4:00 pm