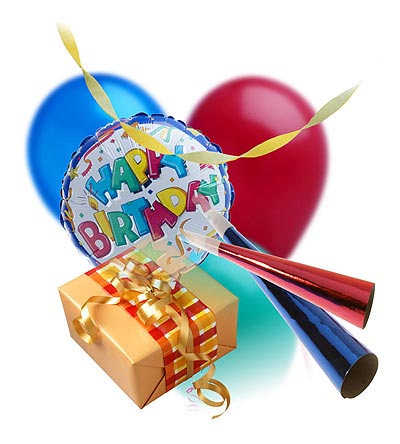 Having a Party?
Planning your child's next birthday party can be a "piece-of-cake" when you let the Cary Park District do all the work! Pick the perfect theme for your child's special day and we'll make your party unique, fun, and memorable for you, your child, and his or her guests. Birthday parties are for children ages 5 and older.
Fun Party Themes
Other party themes can be arranged based on your child's interests:
All Star Sports
Be My Valentine
Dance Party
Halloween Costume Party
Hawaiian Luau
Jump, Dive, and Splash (Summer Only)
Magic with Mark the Magician
Mini Master Chef (Cooking)
Pretty, Pretty, Princess
Shiver Me Timbers (Pirate)
Under the Sea
---
Party Packages
Choose a party package:
Call the Cary Park District today for more information or to book your party, 847-639-6100. Parties are held at the Community Center.
| | | | | | | | |
| --- | --- | --- | --- | --- | --- | --- | --- |
| Package | Total Time | Activity Time | Attendants | Max Guests | Includes | Extras | R/NR Fee |
| Star Package | 2 Hours |  1 Hour | 1 Park District Attendant | 10 Children | Goody bags and decorations may be added to this package for $4.00 per child. | The guest list for this party package may be expanded to 15 children for $10 per child. | $100/150 |
| | | | | | | | |
| --- | --- | --- | --- | --- | --- | --- | --- |
| Package | Total Time | Activity Time | Attendants | Max Guests | Includes | Extras | R/NR Fee |
| All Star Package | 2 Hours |  1 Hour | 2 Park District Attendants | 25 Children | Cake, Ice Cream, Juice,  Decorations to match party theme, Plates, Cups, Napkins, Flatwear, Treat Bags | Please contact the Cary Park District. | $275/$375 |
| | | | | | | | |
| --- | --- | --- | --- | --- | --- | --- | --- |
| Package | Total Time | Activity Time | Attendants | Max Guests | Includes | Extras | R/NR Fee |
| Magic Party | 2 Hours | 1 Hour | 2 Park District Attendants | 25 Children | Specialty items are included with specific themes and depend on the party theme, attendant, or performer. Please contact the Cary Park District about these items. | Please contact the Cary Park District. | $130/$195 (additional fees may apply) |
Package
Total Time
Activity Time
Attendants
Max Guests
Includes
Extras
R/NR Fee
Mini Master Chef
Star Package
2 Hours
 1 Hour
1 Park District Attendant
10 Children
Goody bags and decorations may be added to this package for $4.00 per child.
The guest list for this party package may be expanded to 15 children for $10 per child.
$150/225
Package
Total Time
Activity Time
Attendants
Max Guests
Includes
Extras
R/NR Fee
Mini Master Chef
All Star Package
2 Hours
 1 Hour
2 Park District Attendants
25 Children
Cake, Ice Cream, Juice,  Decorations to match party theme, Plates, Cups, Napkins, Flatwear, Treat Bags
Please contact the Cary Park District.
$325/$400