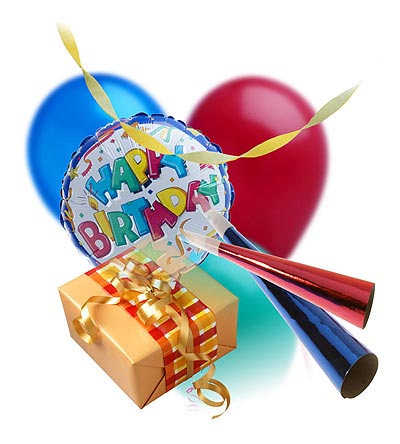 Having a Party?
Planning your child's next birthday party can be a "piece-of-cake" when you let the Cary Park District do all the work! Pick the perfect theme for your child's special day and we'll make your party unique, fun, and memorable for you, your child, and his or her guests. Birthday parties are for children ages 5 and older. Call the Cary Park District today for more information or to book your party, 847-639-6100. Parties are held at the Community Center.
Fun Party Themes
Below are some of the most popular themes. Other themes can be arranged based on your child's interests.
Sports
This party is perfect for all our young athletes out there!
Play all kinds of sports such as basketball, soccer, and other
fun games that will keep your birthday child and his or
her guests having fun.
Hawaiian Luau
Aloha and welcome to the Hawaiian islands! Your child's
party is equipped with the perfect tropical decor and includes
fun games to keep those little hula dancers occupied
and having fun!
Mini Master Chef
Bon-a-petit! This party is ideal for those little chefs and bakers.
All mini chefs will have a blast assembling their own mini pizzas.
While pizzas are cooking, guests will be able to decorate their own cupcakes.
Shiver Me Timbers
Arrrgh! Guests become mini pirates during this party and
have an exciting time searching for hidden treasure and
making their own pirate hats
Magic
Abracadabra! This party is wonderful if your child is into
the mystery of magic. Invite all your favorite guests to a
magic show put on by a real magician!
---
Party Packages
Choose a party package:
Star Package
All Star Package
2 hour party
1 hour of activity time
1 Birthday party attendant
Guest list up to 10 children
2 hour party
1 hour of activity time
Cake, ice cream, choice of drink
Decorations that match party theme
Plates, cups, napkins, flatware
Treat bags
Guest list up to 25 children
R/NR Fee: $100/$150
R/NR Fee: $275/$375
Treat bags and decorations may be added to the Star Package for $4.00 per child. The guest list for the Star Package may be expanded to 15 children for $10 per child.
Specialty Themes & Fees

Choose a party theme:
Theme
R/NR Fee
Magic Party
$130/$195
additional fees may apply
Mini Master Chef (Star Package)
$150/$225
Mini Master Chef (All Star Package)
$325/$400
Splash Pad Party (Kaper Park/Star Package)
$100/$150
Splash Pad Party (Kaper Park/All Star Package)
$275/$375
Other party themes can be arranged based on your child's interests. Specialty items are included with specific themes and depend on the party theme, attendant, or performer. Please inquire when making your reservation about these items.